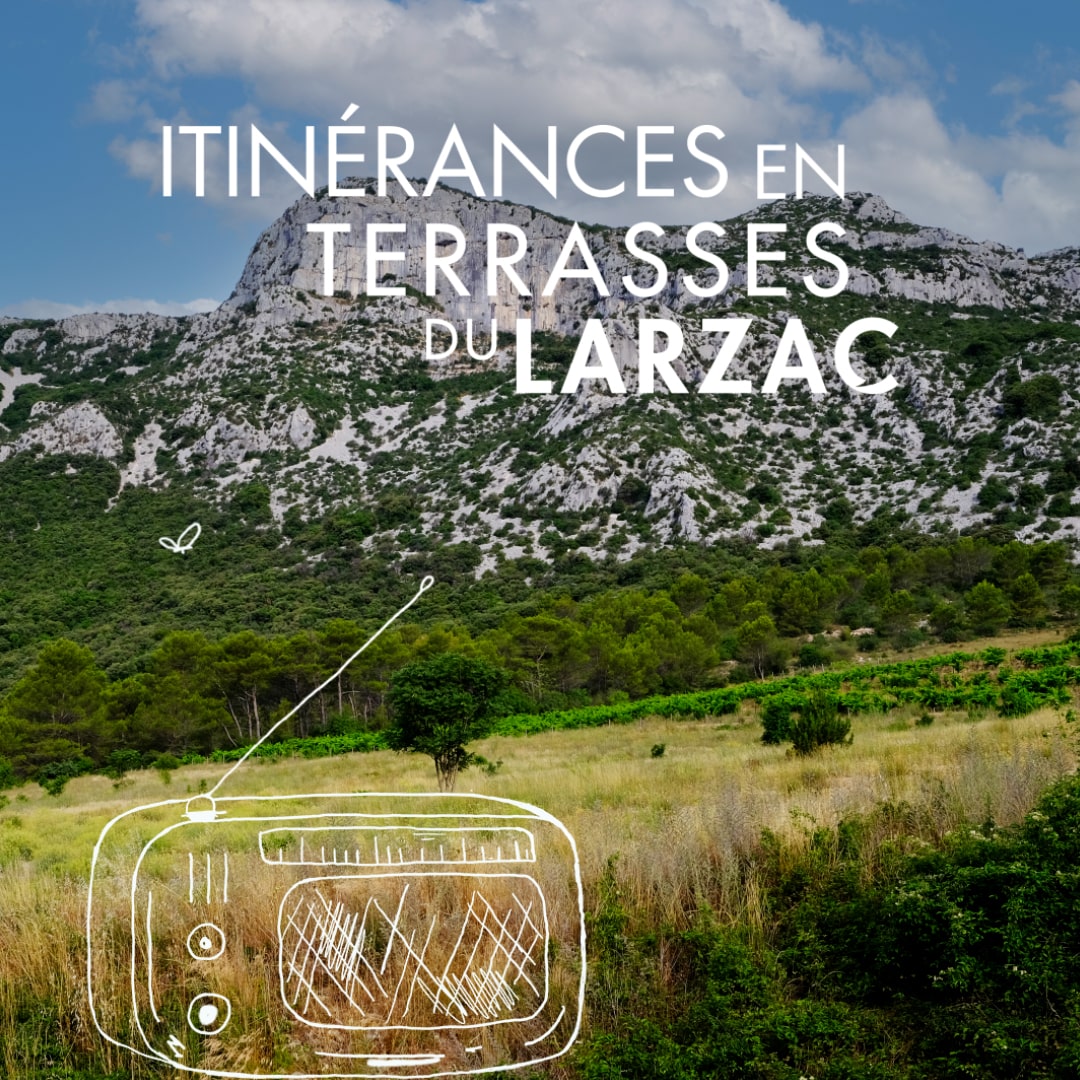 Rocks & Landscapes of the Terrasses du Larzac is the first in a series of podcasts exploring the AOP Terrasses du Larzac (Appellation d'Origine Protégée - Protected Designation of Origin or PDO).
The AOP Terrasses du Larzac was born out of the collective strength and determination of a group of local winegrowers who believed in their terroir. The name "Terrasses du Larzac" appeared in the late 1990s. It clearly explains the appellation area, as the vines are located in the foothills of the Larzac plateau, flourishing on the fluvial and geological terraces of the river Hérault. The terroir of the appellation is first and foremost characterised by its Mediterranean climate, which is tempered by the Larzac plateau.
All of the appellation's vineyards are founded upon alluvial or scree soils, and the rich and varied geology is reflected in the diversity of soils. Here we find clay-limestone alluvial, limestone scree, pebbles, yellow marls, and in localised pockets, soils that have formed upon sandstone, shale, basalt and, of course, upon the spectacular ruffes (local name for the red rocks formed by clayey sediments rich in iron oxides).
This exceptional geology is the subject of a project led by the Département de l'Hérault (a sub-regional public body) to obtain UNESCO Global Geopark status.
In this podcast of 5 episodes, you are guided by Shona Gravat-Hodan, geologist and project officer from the Terres d'Hérault Geopark (Département de l'Hérault), and Jean-Claude Bousquet, a geologist who has devoted a large part of his career to the geology of the Languedoc, and in particular its imprint on vineyard landscapes. They accompany you on your visit to some of the key geological sites within the Terrasses du Larzac appellation, exploring and deciphering the landscapes along the way.
At the end of each episode, several winegrowers within the appellation explain how the soils and subsoils guide and influence their daily viticultural practices, and how they are also reflected in their wines.
«AOP Terrasses du Larzac: Nature is the initial draw, yet we stay for the people»
This podcast was directed by Alexandre Héraud, with support from his team at Écran Sonore, in particular Vincent Decque, editor.
The podcast was produced for the series Wine Routes, and can be found on our web application "Itinérances en Terrasses du Larzac" : https://visit.terrasses-du-larzac.com/ . This web app was developed in partnership with VinoWays, a Montpellier-based start-up. It was financed with the support of Occitanie Region, and European LEADER programme funds administered by Pays Cœur d'Hérault (destination Vineyards and Discoveries "Languedoc Heart of Hérault"). 
No Results Found
The page you requested could not be found. Try refining your search, or use the navigation above to locate the post.